How much money are you leaving on the table?
Own a 6-7 figure online store? Get the most comprehensive conversion-focused E-commerce changes that will skyrocket your sales.
Get my E-commerce Checklist Now!
 The Checklist will show you all the quick-wins  

 you can implement right now to significantly increase your average order value and conversion rates.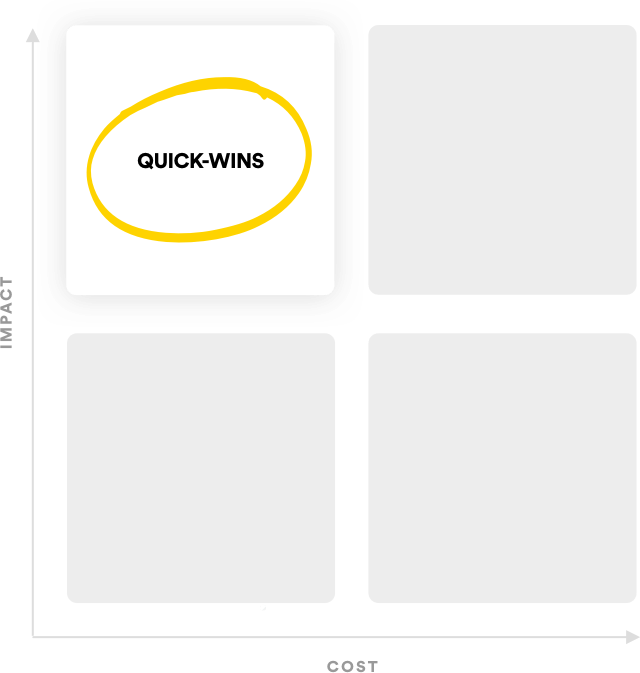 The
 3 biggest mistakes 

 most online stores make
Most conversion-killing mistakes boil down to the basics.
If your store lacks clarity, doesn't convey the necessary trust and overwhelms your visitors with unnecessary details ... then it's not going to reach its full potential in terms of sales and profits. Far from it, in fact.
Many online stores are making the same 3 conversion-killing mistakes.
Here are the 3 biggest mistakes:
They make their checkout process

needlessly complicated and confusing

.
Their product pages

don't include all of the crucial, must-have sales elements

.
They don't offer a great and

effortless mobile shopping experience

.
These things matter — because they are actively preventing you from truly scaling your business.
The job of your website is to convert visitors into customers.
This is where
Conversion Rate Optimization
(CRO) comes into play
Your online store isn't fully optimised to turn visitors into buyers.
The job of your website is to convert them into customers.
With a high-converting store you're going to see a sharp and immediate drop in customer acquisition costs, coupled with a significant increase of your average order value.
Get the E-commerce Checklist Now!
Find
 the lowest-hanging fruit 

on your online store
We follow a checklist that gives us clear, actionable steps that will:
decrease your customer acquisition costs

increase your average order value

skyrocket your conversion rates.
With the E-commerce Checklist we drill down into every aspect of your online store, armed with a list of over 300 important checkpoints, so you are going to
 squeeze every last drop of conversions from every single store element. 
We focus on the biggest conversion rate improvements.
Get the E-commerce Checklist Now!
Preview of the checklist (34 out of 300 checkpoints)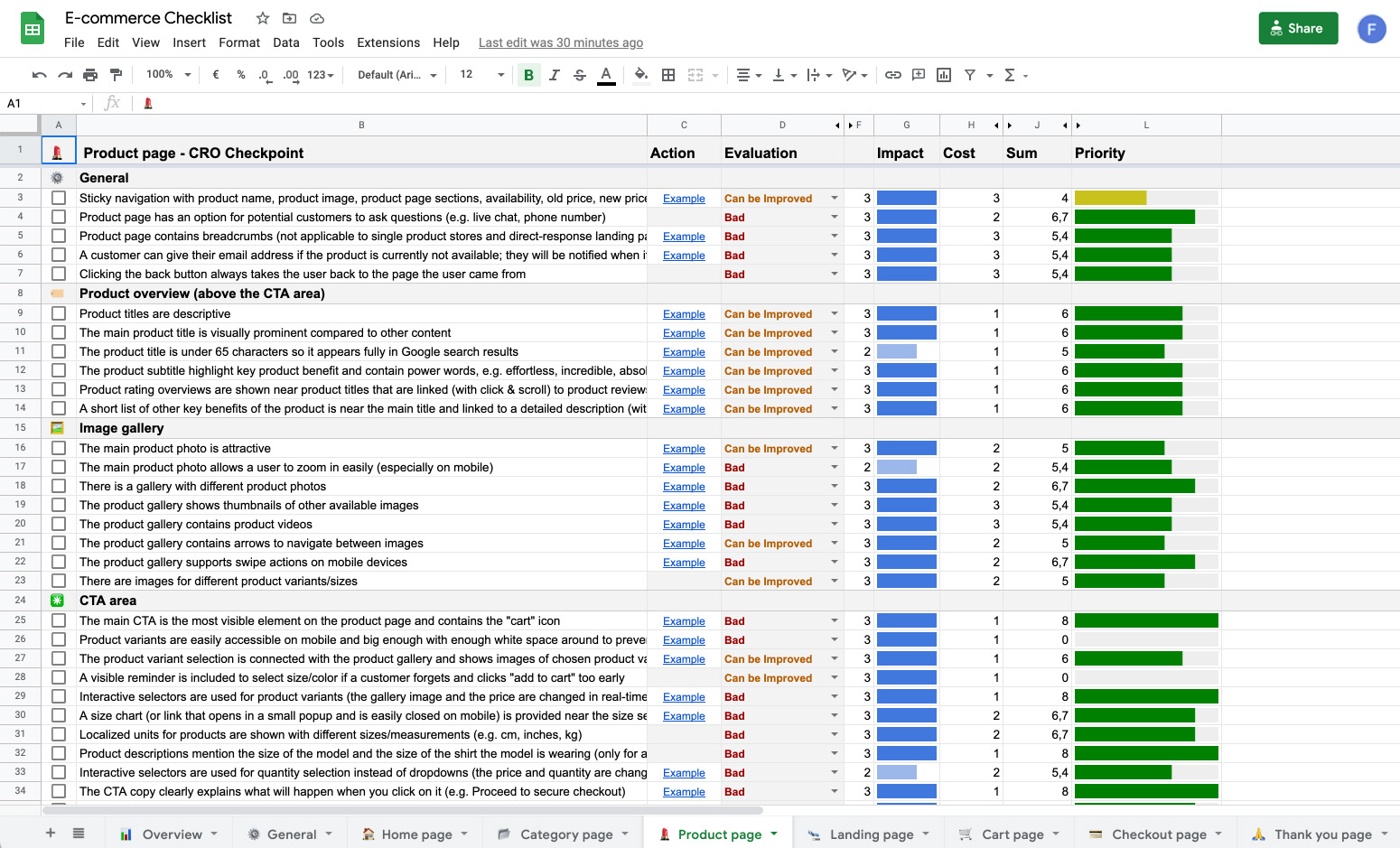 "Alright, I'm sold —

 how does this work?" 
HANDS-ON AUDIT
"Audit my whole online store"
Get a complete hands-on audit of your e-commerce store that includes review of:
Home page
Category page
Product page
Cart page
Checkout page
Thank you page
Delivered:
 within 5 business days 
E-COMMERCE CHECKLIST
"The most comprehensive conversion list on the planet"
Get a checklist that covers every page of your online store:
Home page
Category page
Product page
Cart page
Checkout page
Thank you page
Included:
 300 critical conversion checkpoints 
Delivered:
 within 5 business days 
It's time for you to improve your conversion rates today
Email us about your e-commerce website optimisation