Historical Optimisation: How to Choose the Right Content to Update

We all know how to drive organic traffic to our sites…publish great content! But writing this late on a Friday afternoon as I'm scrambling to wrap up the week, I know all too well that writing a new article or blog post can be a lot of time-consuming hard work. But what if there was a way to drive more organic traffic without having to create new content?
There is. You can refresh your existing posts and pages. The only trick is to pick the right ones.
Some are calling it "historical optimization" – reaching back into your publishing history and finding old content that can be improved via on-page SEO. With a few tweaks to the old content, historical optimization can help you drive brand new traffic.
But you might have a lot of those old pages, perhaps going back years. It's unlikely you have the bandwidth to update all of them. Where should you start? Which ones will be worth your effort? And how do you find them?
The key is to analyse your current search traffic and the keywords and URLs that are driving that traffic, to find the pages that will give you the most upside. Those are the pages to prioritize. And you can use some simple metrics and processes to find them.
We went through the following process of identifying and optimizing pages for historical optimization last year, and with a few optimizations for individual URLs were able to see some results like this:
Read on for how to choose and optimize pages for historical optimization.
How to Choose Pages for Historical Optimization
Use Google Search Console to identify pages that are falling just short of driving a lot of traffic. You'll want to look at individual URLs and the keywords driving traffic to them. Look for:
Position in search between 8-20 + high click-through rate (CTR). These are URLs that get clicked on – when people see them. But most people don't get past the first page of the SERP, which contains only about 7 organic results. So if you can nudge your URLs onto page one, you'll reap the benefit of all those added impressions.
Position in search between 8-20 + high impressions. These are URLs that Google is already finding highly relevant to many popular, high-volume searches. But again, they're just a little buried. See if you can get these onto page one as well.
High impressions + low CTR. These are showing up in a lot of searches, but people aren't clicking through. There are optimizations you can do to make your link more likely to get clicked on. With a page already getting a high number of impressions, improving the CTR just a little can pay off big.
Once you have a shortlist, you'll want to review the possibilities and pick the ones most in line with your business goals. Are you trying to drive a specific kind of conversion? Are you trying to get visibility for a certain product? Is something seasonally meaningful?
Focus historical optimization efforts on the pages and posts that will support the business outcomes you're working towards right now.
Next we'll focus on what to do with those URLs once you've identified your list of pages to optimize.
How to Optimize Old Pages and Posts
Here's where we tackle how to optimize old pages better for search. We've found this is a trial and error process—it's likely that not every existing page you optimize will immediately yield better results. But to get started with this, try following these simple steps:
1. Review on-page elements and the content itself to find areas of improvement.
Use an On-Page SEO Checker along with a target keyword for that URL to get instant recommendations to improve the on-page SEO. Check if the page is following SEO best practices to rank for the intended keyword. Check headlines, image alt tags, outbound links, internal links, and more.
In addition to on-page SEO, you'll want to look over the content to make sure it's still relevant. In particular, look for any dated information that would make this content irrelevant to readers.
2. Analyse the search engine results page (SERP) of the keyword you intend the page to rank for.
Next, turn to the SERP of your target keyword. You'll look for a few different things:
Does the content you've already created match the search intent of the target keyword? Look at the content that is already ranking for this keyword to see what search engines think a searcher is really looking for. If the content you've created does a great job of matching the search intent, then great! You can move forward. If you find the opposite, it's time to reconsider your strategy; the content may need to change drastically, or you might need to find a new target keyword for the content you've already created.
Are there SERP elements you need to take into consideration when updating the content? For example, is there a featured snippet you can target, or Related Questions you should answer on the page?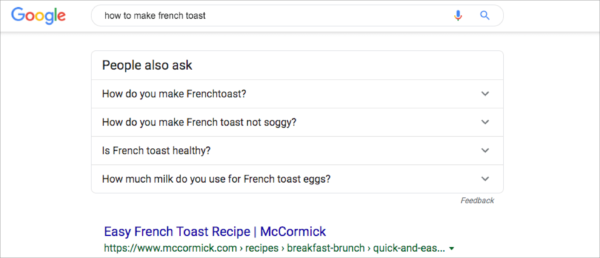 Check the bottom of the page for the "searches related to…" section—are there keywords here that you can include in your content that are not yet included? These terms are important because they're the ones search engines believe are relevant to your target keyword.

3. Add elements where you can to keep the reader interested in your site's content.
An important element in SEO is keeping readers engaged with your content. This could mean adding different elements to your content based on the goals of that content. For example:
If the goal for the content is to generate sign ups for a product or service, consider adding in more information about your product, add images that direct people to sign up, or add a signup form where relevant in the content. You may consider A/B testing these elements.
If the content is top of funnel and the goal is to get readers to engage with your brand and move down the funnel, consider adding relevant internal links to newer content, or a link to a relevant downloadable asset that the readers of this content would find helpful.
4. Update and promote the content.
By now your content should follow SEO best practices, and delight and engage any reader that navigates to the page. If you ended up making significant updates, now may be a good time to update the publish date of your content. If it's a blog post, consider adding a note at the bottom of your post noting when the content was originally published and when it was updated.
You may also want to consider promoting your page on social media, or submitting the URL in Google Search Console so it's crawled more immediately.
After you've made these key updates, wait about 30 days and check if traffic to these URLs has increased.
Recent Posts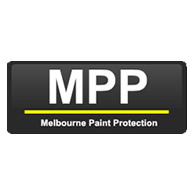 We have utilised Futurised services over the past 4 years now and have found Clint to be very reliable, helpful...
read more
COLIN CRANE
Melbourne Paint Protection
8/10/2018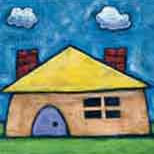 Clint provides excellent technical support for our website so we can get on with our work while he takes care...
read more
SUNITA MCGREGOR
TENANTS VICTORIA
8/10/2018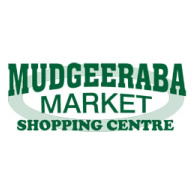 Futurised are fast, efficient and professional. Whether it's a problem or an add on the work is completed on time...
read more
KYM BELL
MUDGEERABA MARKET
8/10/2018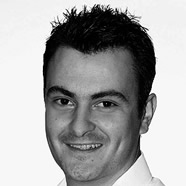 Futurised has been our chosen IT provider since TIA Legal Group was established in 2010. Futurised has been excellent in...
read more
ANTHONY PERICH
TIA LEGAL GROUP
8/10/2018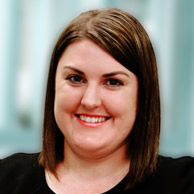 Clint is a valuable part of our growing business. He is always on call with a quick response if I...
read more
SHEREE LY
BURLEIGH MOTEL
8/10/2018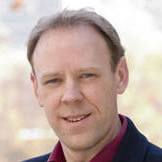 Clint has been a great help with providing support and advice to one of our customers websites. He is always...
read more
OWEN BAKER
IT REGISTER
8/10/2018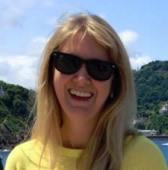 I have always found the responses that Clint provides to be clear and easily understood and it is obvious that...
read more
RUTH HUGHES
AUSTRALASIAN RECRUITMENT
8/10/2018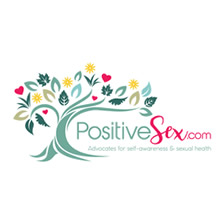 Clint at Futurised provides fast, efficient & excellent hosting & support for our WordPress website, taking care of all aspects...
read more
PHILLIPA SHERIDAN
POSITIVE SEX
8/10/2018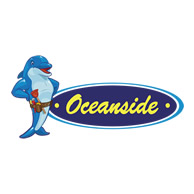 I am writing this letter as a humble note of appreciation for the quality service provided by Clint at Futurised...
read more
PAUL MCLOUGHLIN
OCEANSIDE SERVICES PTY LTD
8/10/2018